The Awning Catio
This house had a small patio with a corrugated fiberglass awning over it. The owner wanted to make that space into a screen room that would extend the living room area and be a safe playground for her cats to enjoy fresh air.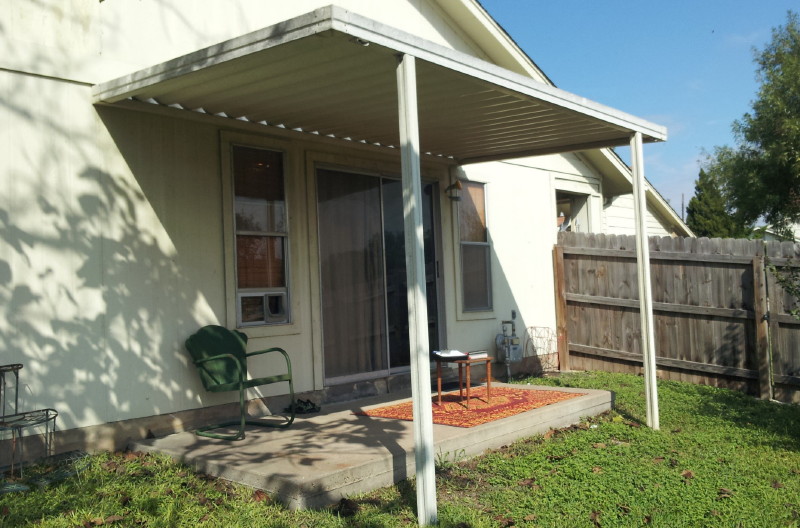 It was easy enough to add walls under the awning to turn it into a room. TuffScreen material will keep insects out and the cats safely contained. A neighborhood HOA was easy to work with, all they required was that the outside be painted to match the house. No problem!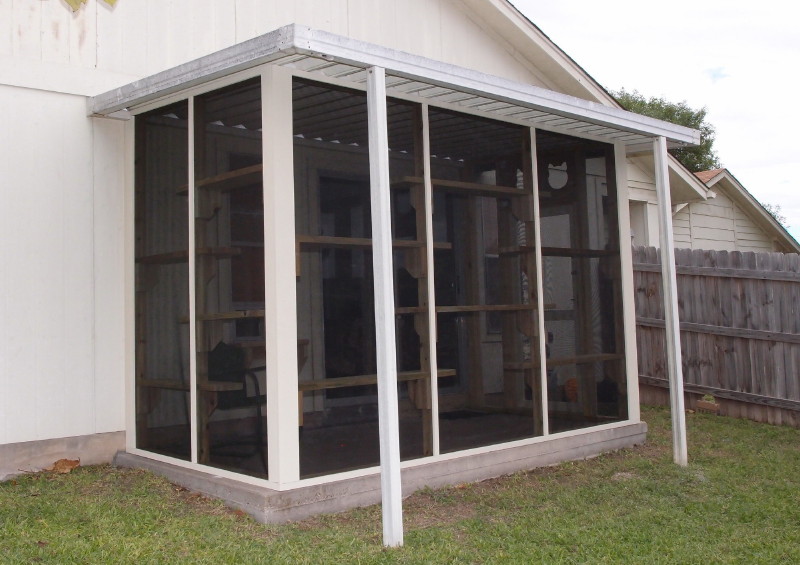 The natural look of pressure treated wood gives the inside a warm, inviting look and will be very durable. There are lots of perches for the cats, and a comfy chair for mom.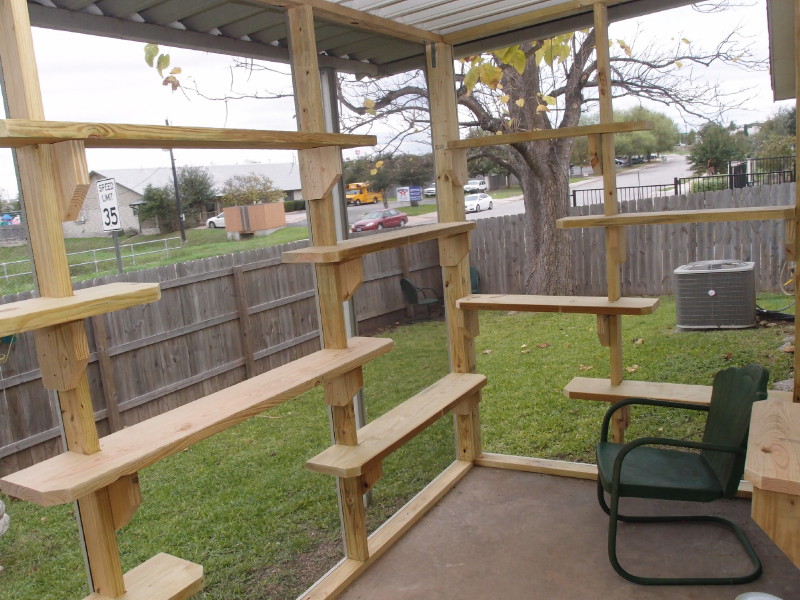 Now with the sliding glass door open, the living room becomes much bigger and when the weather is nice the fresh air can really circulate into the house. And even more importantly, Charlie can relax in safety and comfort while he watches the world go by ;o)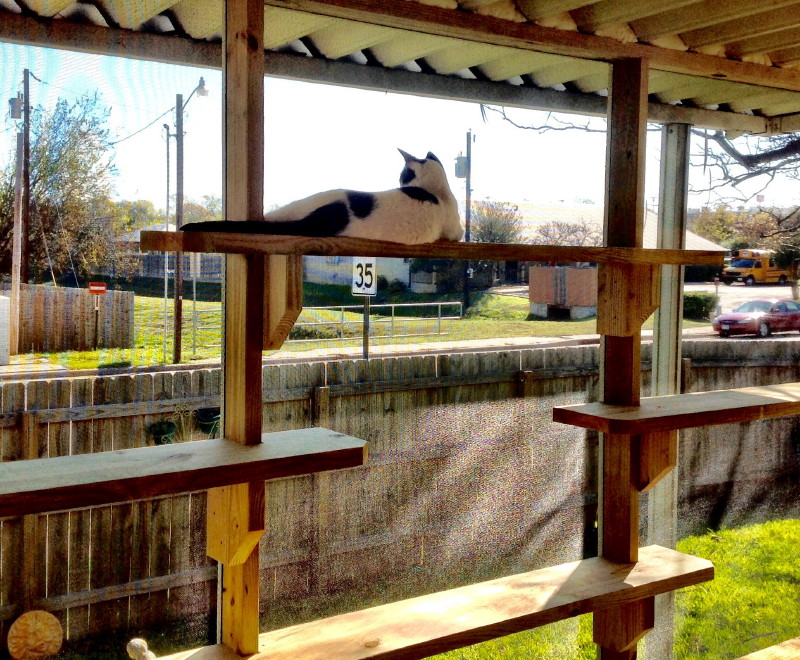 Go back to the
Photo
Gallery