The Breezeway Catio
This covered breezeway between the house and garage was the perfect spot for a catio.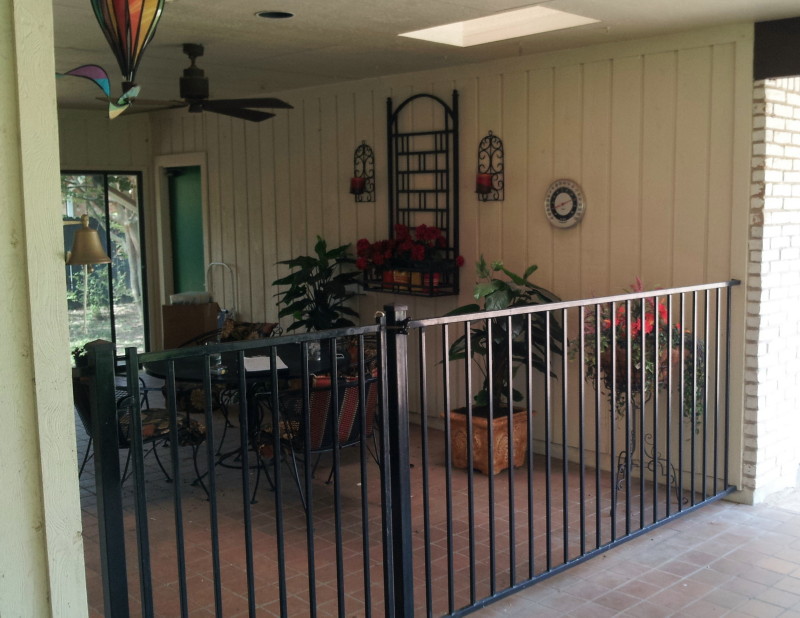 The first step was to screen in the open end with pet-resistant polyester TuffScreen.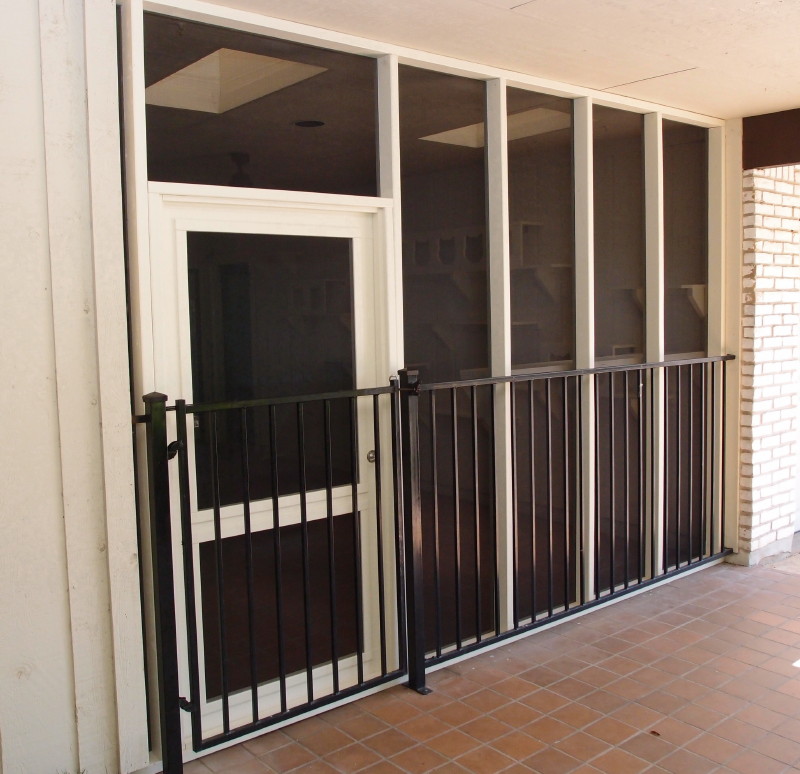 This big long wall was just begging for a vertical kitty playscape!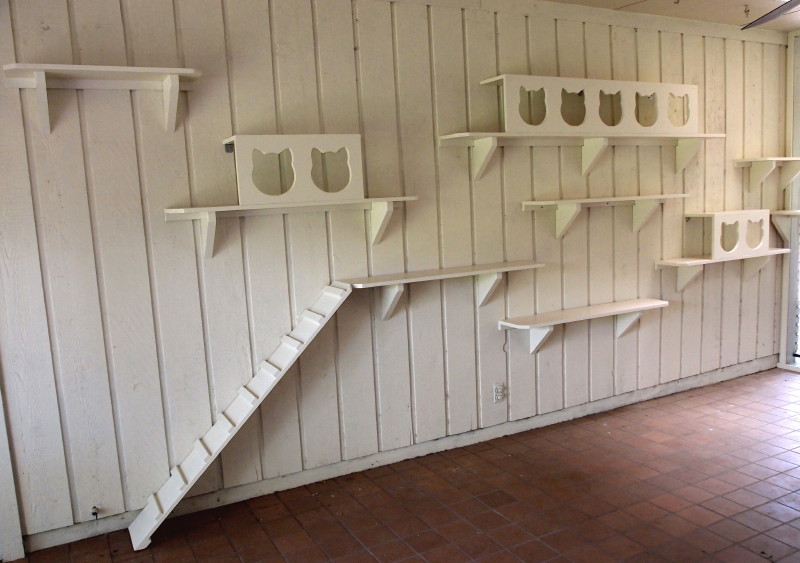 There's plenty of space for mom, dad, and all the kitties to hang out.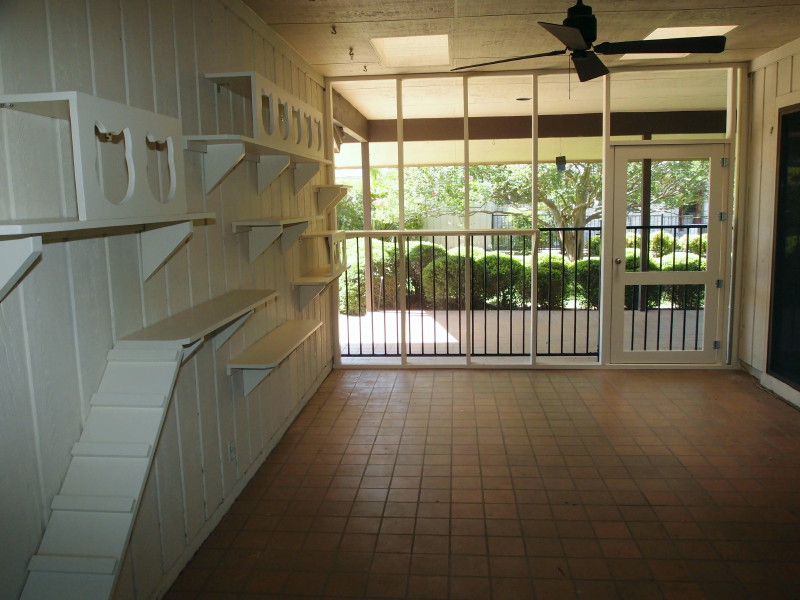 And for good measure we added a Cat Carpenter cat tree with an enclosed cubby on the bottom for one of the cats who likes to hide out.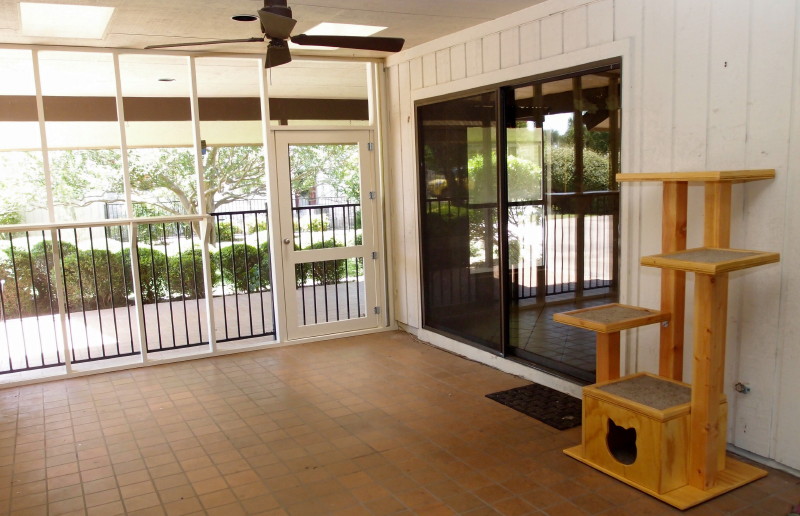 Go back to the
Photo
Gallery