The Cat Tree Catio
When I first saw this spot I thought that the big cedar tree would make putting a catio there difficult. But the clients were already planning to remove that tree, it was leaning onto the roof. They wanted to create an open, outdoor space with a very natural feel for their cats....so I got to work!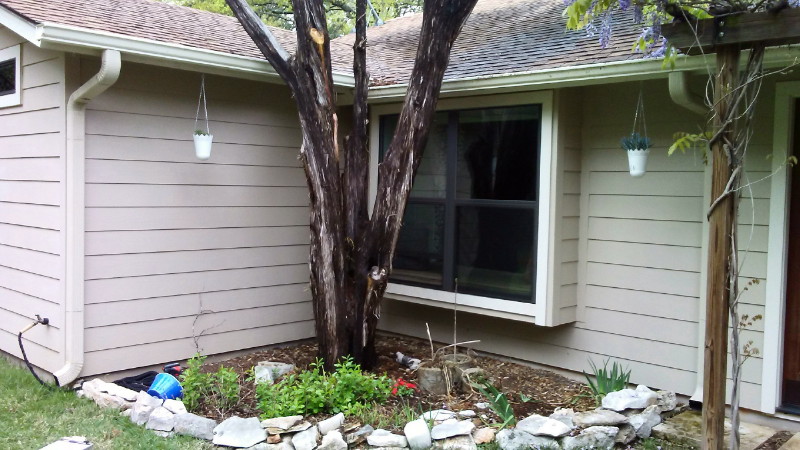 The tree was removed but the large triple stump was left standing and cut off at various heights to make a perfect natural cat tree. Then I built a catio curving around the corner garden area with a wire mesh roof so it would have an open feel and the plants inside could get sunlight and rain and continue to thrive. There's a protected area on the walls under the overhang of the house's roof so the kitties can still come outside even when it's raining.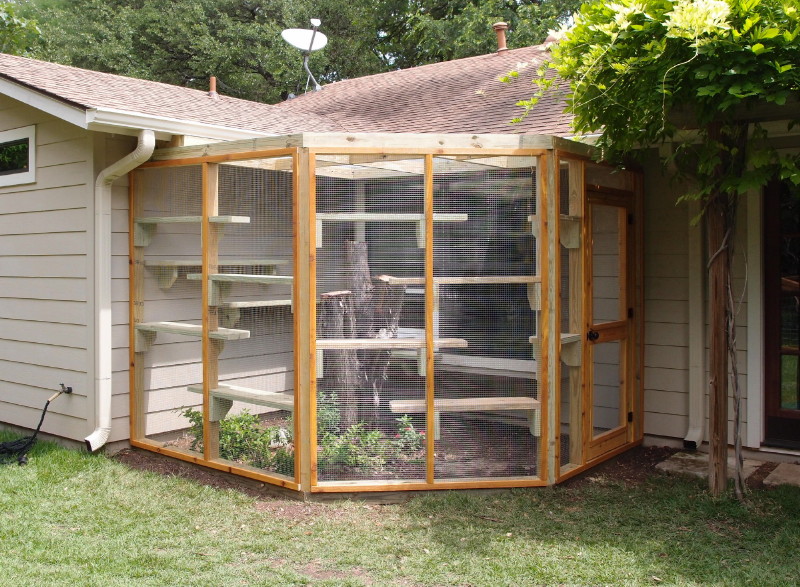 Lots of sturdy shelves for cat perches provide a view from all angles along the catio walls...and of course there's that big natural cat tree right in the middle.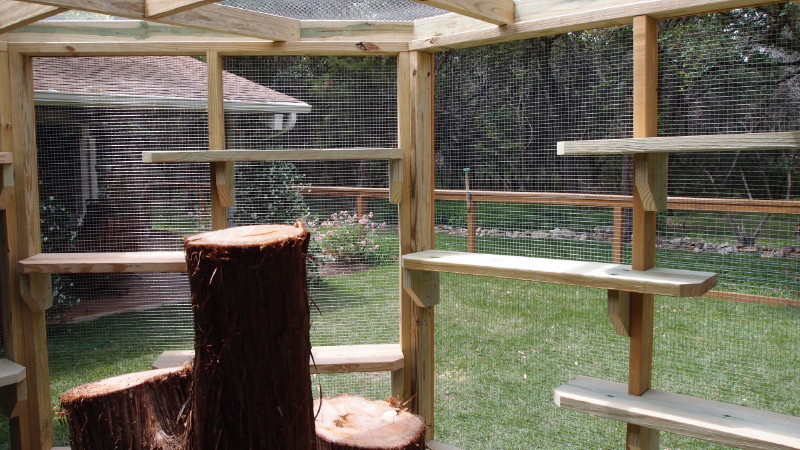 Most of my catios have a solid roof, but in this case the wire mesh roof gives it a wonderful open air feel and the cats can follow all the birds that fly around the trees in the back yard.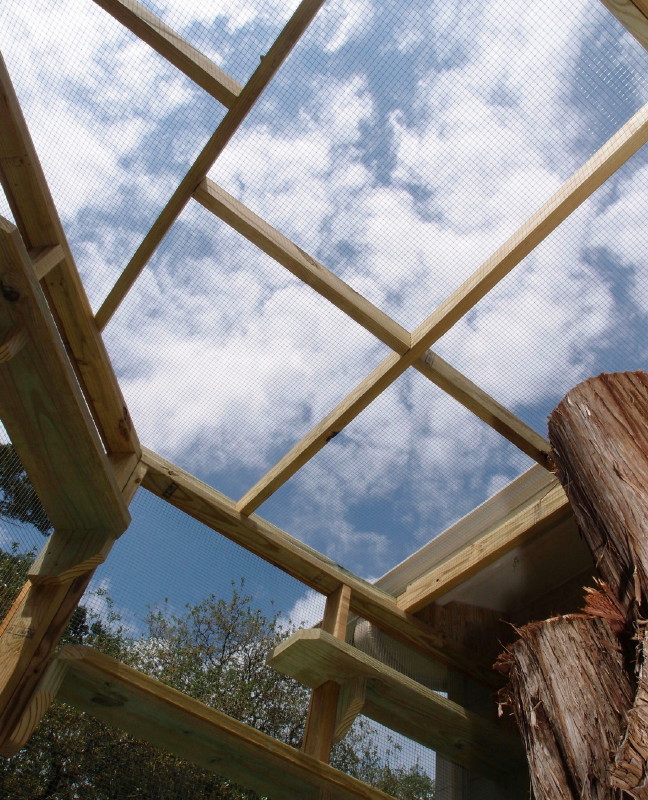 The cats used to sit on this window seat in the bedroom and gaze longingly out into the yard every day, wishing that they could be out there. Now their wish has come true!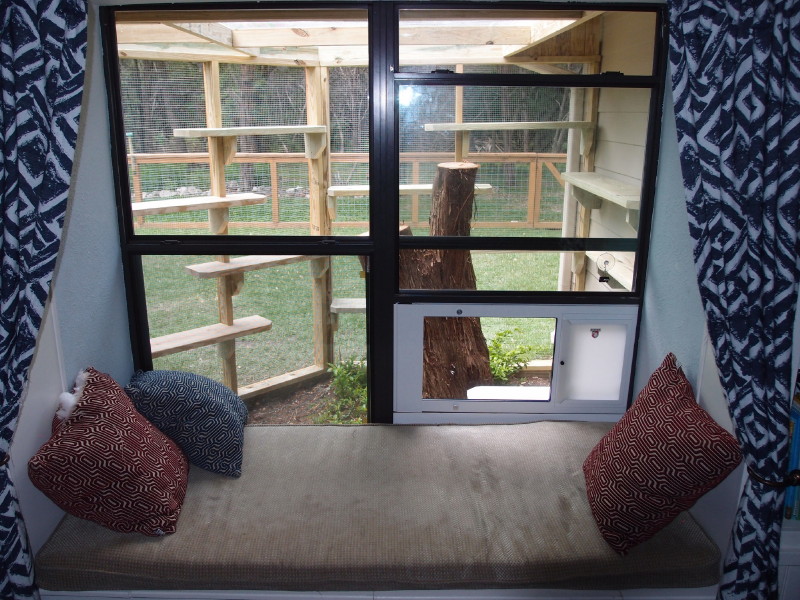 I'm always happy when my clients like the catio I've built for them....but I'm even happier when their cats really like it. And I think that Pepper and Tinker definitely approve ;o)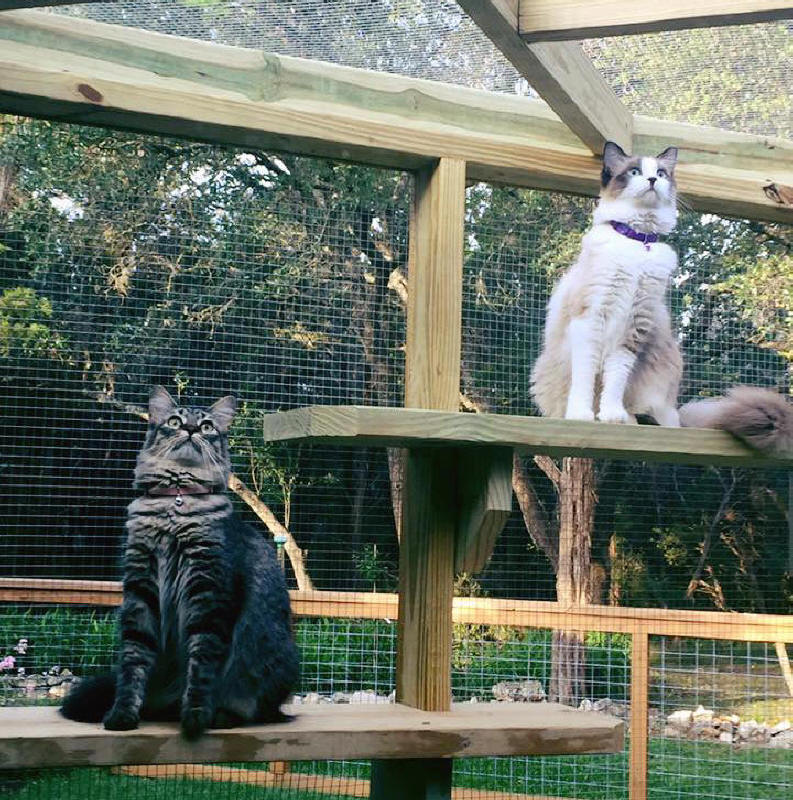 Go back to the
Photo
Gallery