The Compact Catio
This catio shows that an enclosure doesn't need to be huge to be a wonderful space for several cats and have lots of features. It's about 5' x 6' and sits on the patio outside the living room.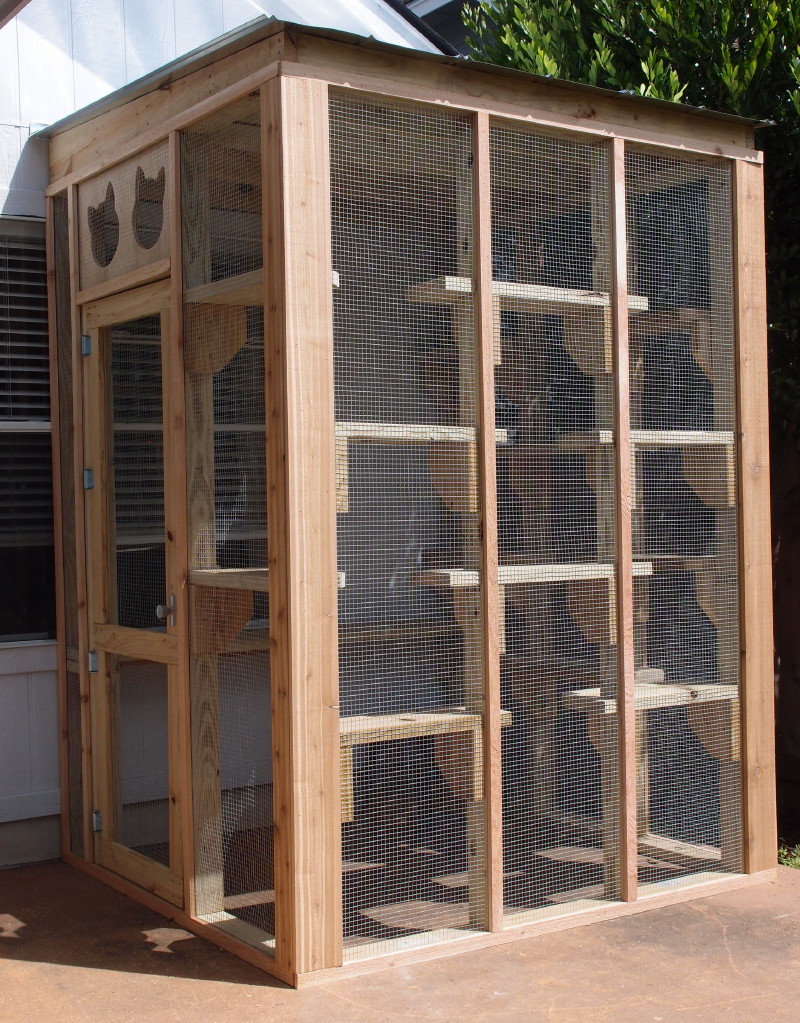 There are fifteen shelves in this small catio - enough for lots of kitties to claim a prime perch. Strong wire mesh keeps the kitties safe but gives them a very open feel and lets them see, hear and smell everything that's going on in the trees, shrubs, and yard right outside.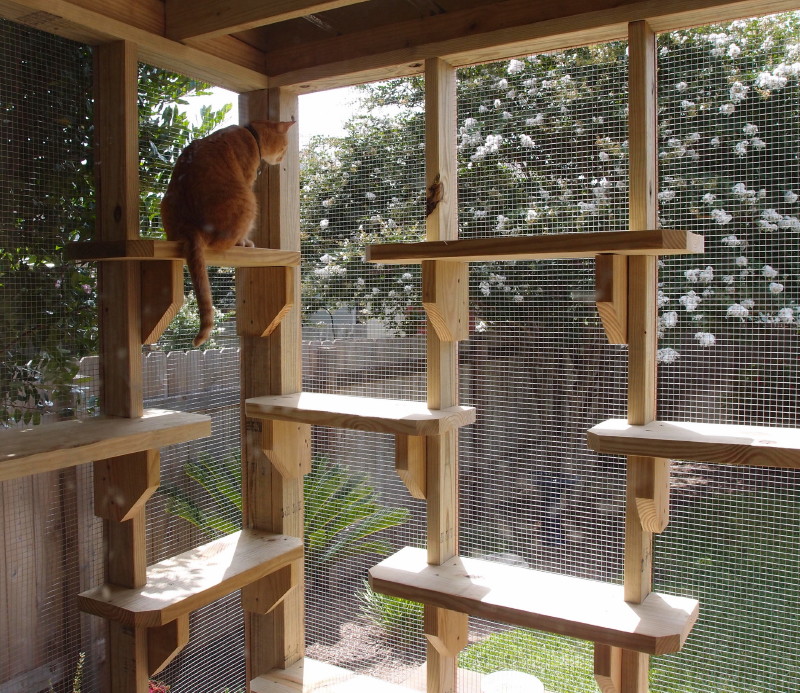 A metal roof provides shade and protection from the rain.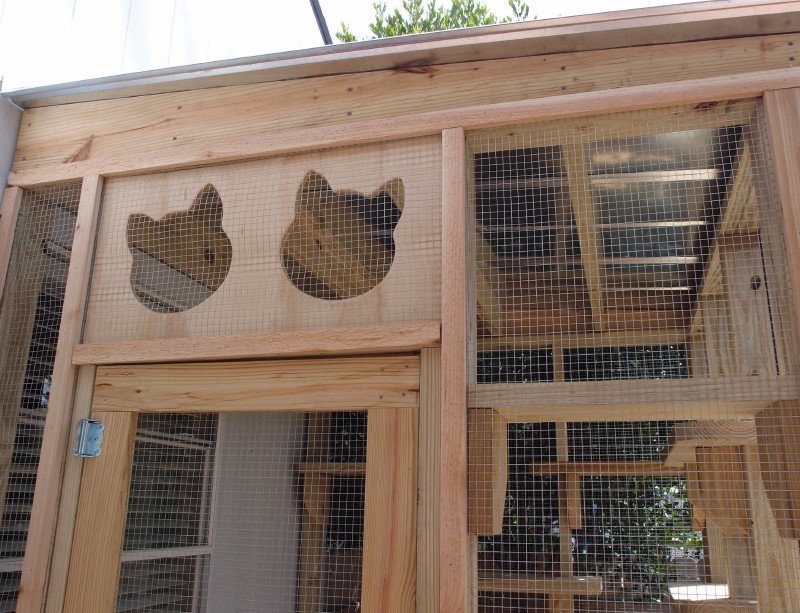 Kitty cutouts are cute and appealing to both humans and felines ;o)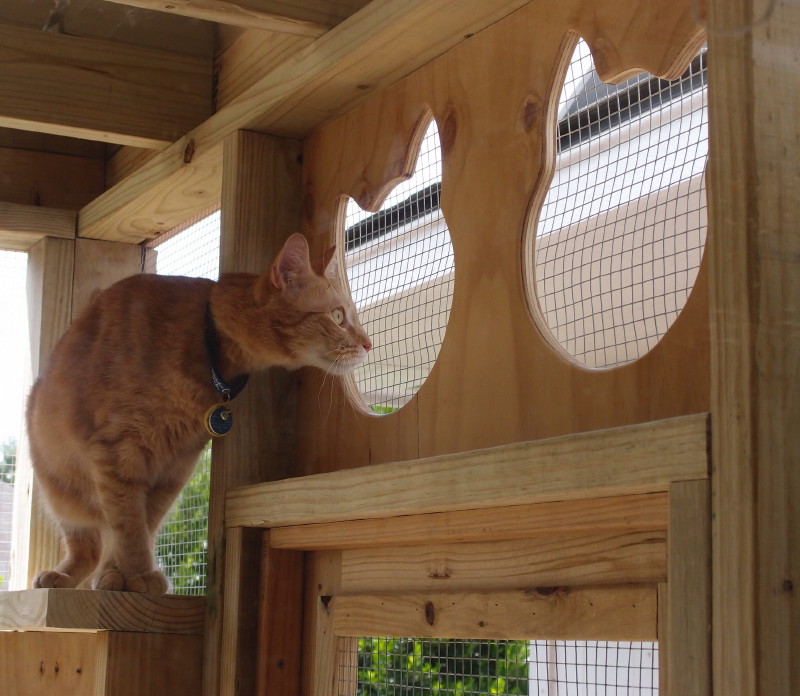 From inside the living room, looking out the big window you can see the whole catio. I replaced the window screen with a piece of clear plexiglass to keep the view, and mounted a small cat door in the plexiglass for kitty access to the catio.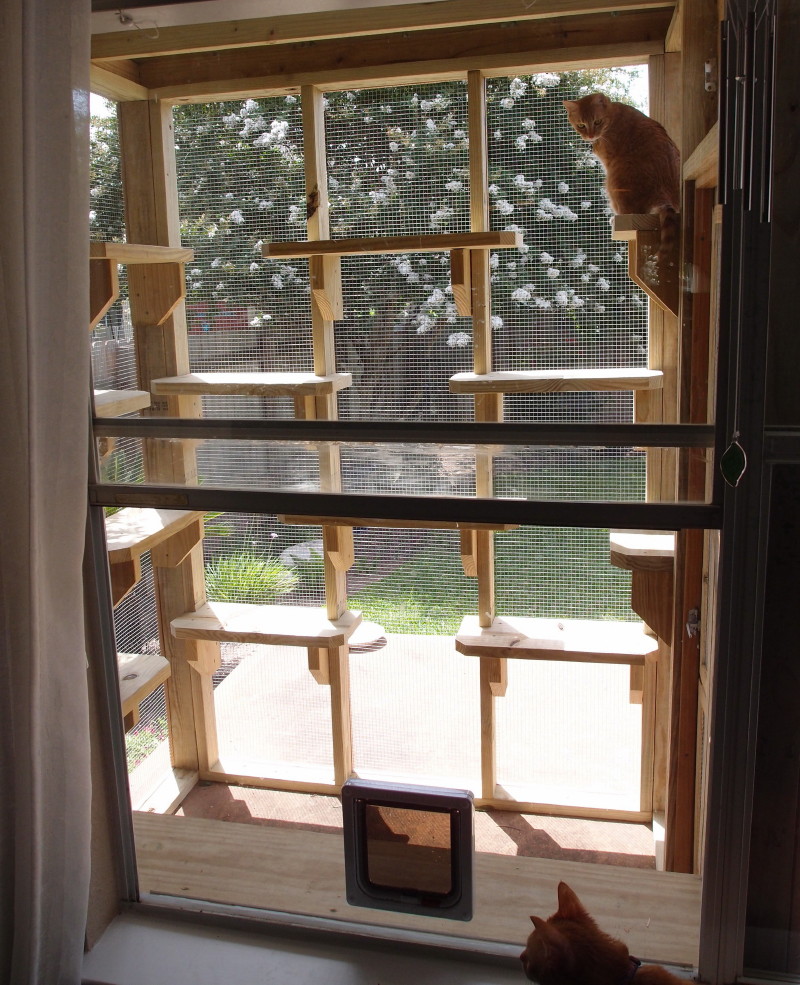 A kitty door doesn't have to be very large to accomodate almost any size cat. If a cat can fit their head through an opening, the rest of them will usually follow....especially if there's something really interesting on the other side ;o)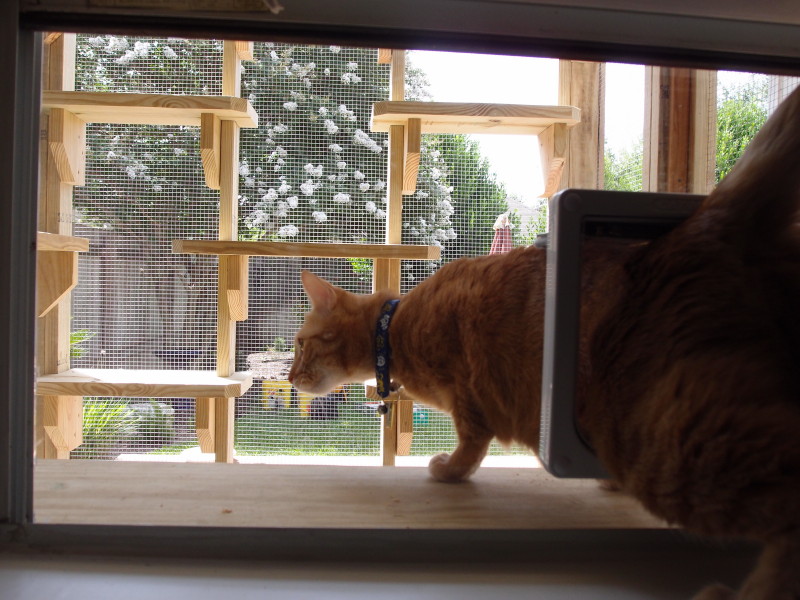 Go back to the
Photo
Gallery