The Deck Catio
This home had an elevated wood deck with a pergola-style covered roof above it.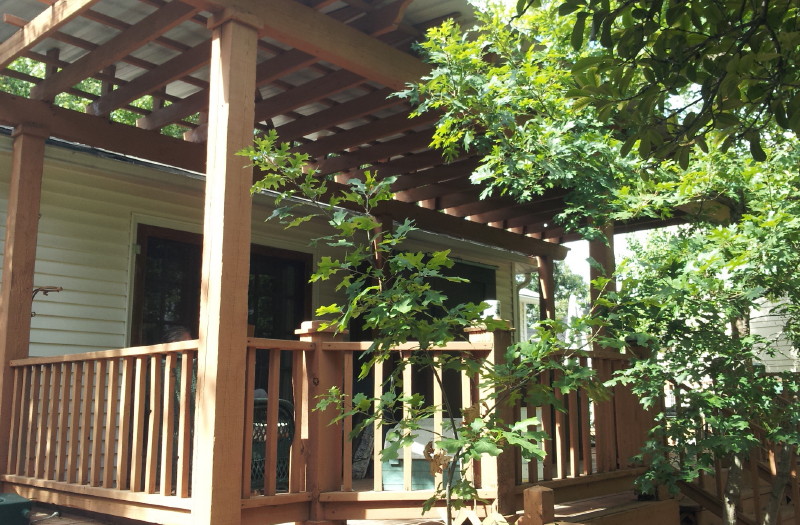 After removing the railings it was easy to enclose part of the deck and turn it into a kitty paradise.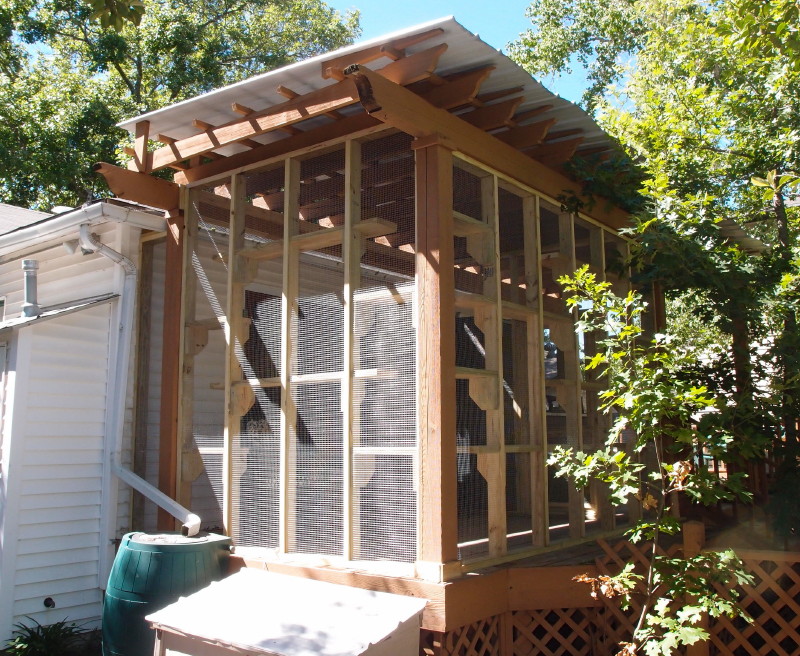 The deck is elevated so the catio is almost like a treehouse and looks out into the back yard with lots of trees, bushes, birds, squirrels, and other entertainment for the kitties.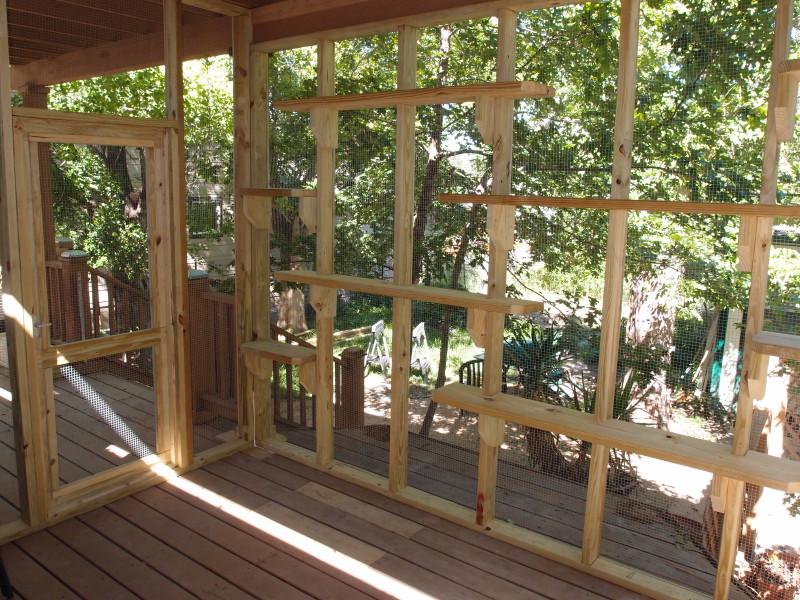 The open ends of the roof weren't practical to close off, so instead I installed strong plastic netting on the ceiling that preserves the open look and feel but keeps the kitties safely inside.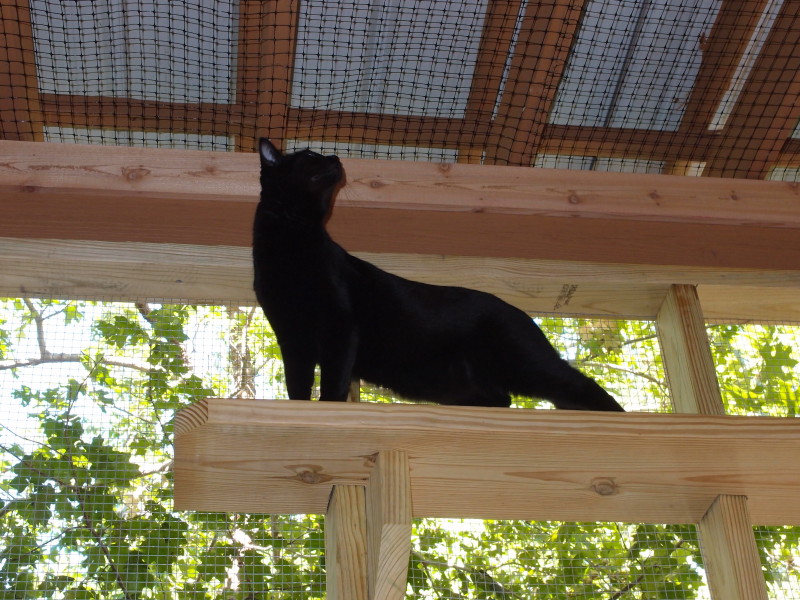 Access to this catio was provided by removing one pane of glass in a french door that opens onto the porch and replacing it with a lockable kitty door.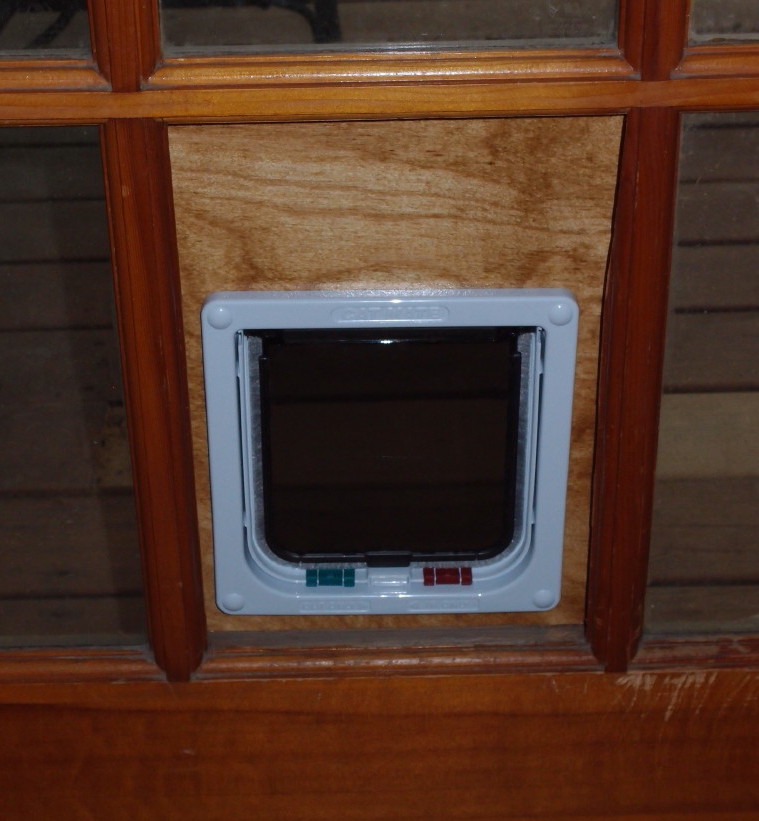 Go back to the
Photo
Gallery