The Down Under Catio
These clients really challenged me to think outside the box....or more precisely....under the box! They had an elevated sunroom with enough space underneath to walk around and wanted to turn it into a playground for their cats as well as incorporating a separate litter box enclosure. The challenge was getting the cats downstairs from the room above, and then finding a way to create an appealing area for them that would provide good visibility out into the back yard.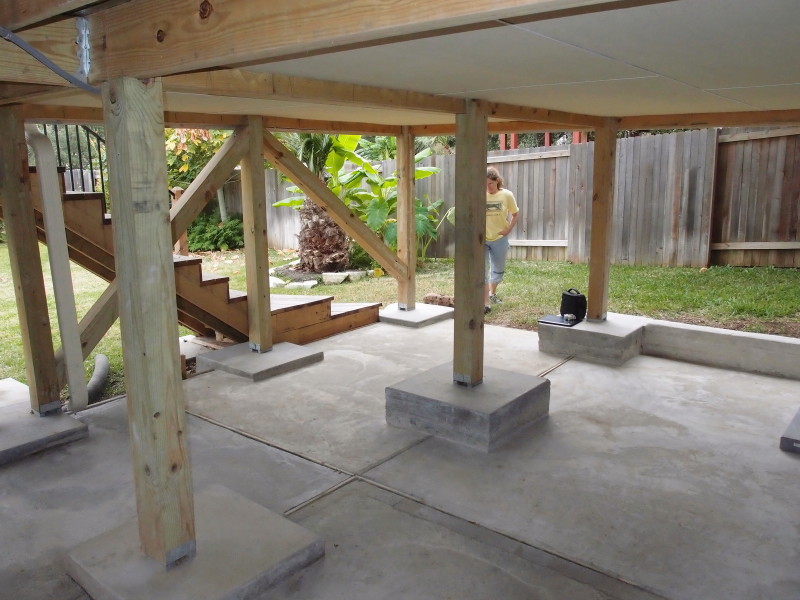 The first step was getting the cats out of the house upstairs through a kitty door, and then down to the new area by cutting a hole in the deck. A weatherproof box over the hole encloses it, with a removable vent providing access to the inside for cleaning.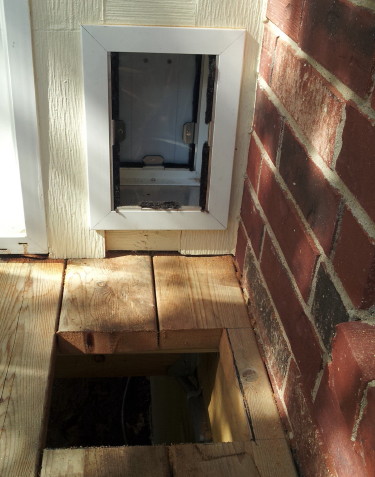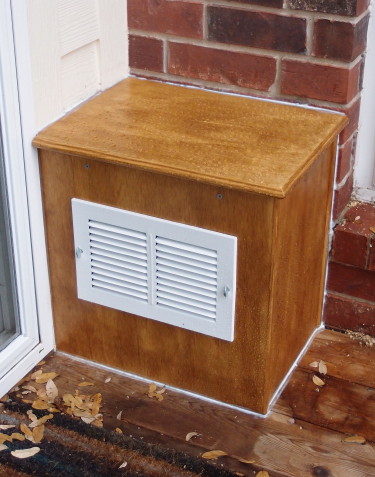 I built a small section under the hole in the deck that provides an easy way for the kitties to climb down and then go through an opening in the side wall into the new enclosure.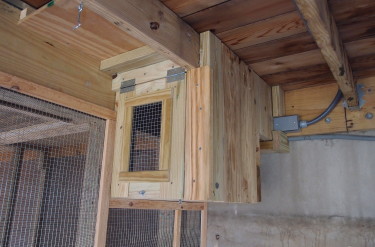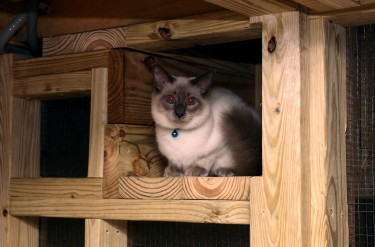 Buliding the walls around support posts, beams, and uneven concrete pilings made this a bit like working with a jigsaw puzzle. The walls have three layers - strong polyester screen material to keep insects out, welded wire hardware cloth for security, and a bottom section of solid metal flashing as an extra layer of protection from any animals that come into the yard.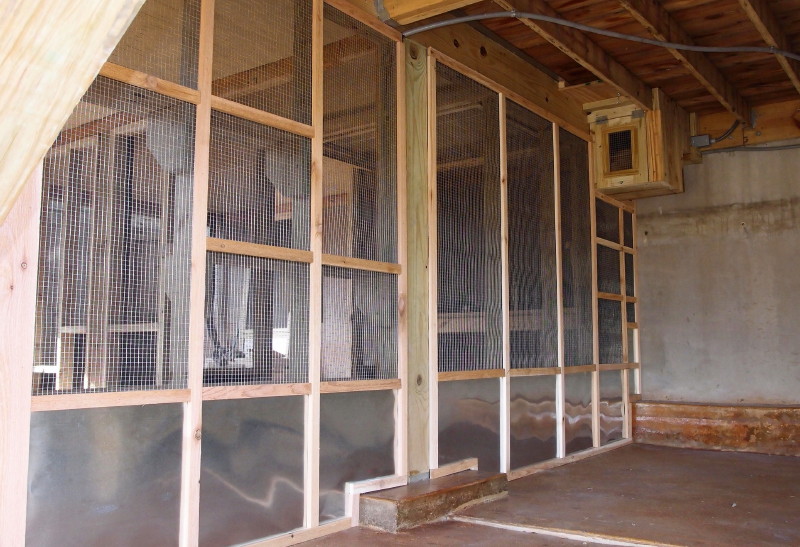 The tunnel from the deck above comes down onto a table for the litter boxes. A door, normally latched out of the way to the ceiling, can be closed to limit kitty access to only the litter box area when desired. I added a shelf on the wall at the right to make it easy for kitties to jump down from the litter box table into the main part of the catio.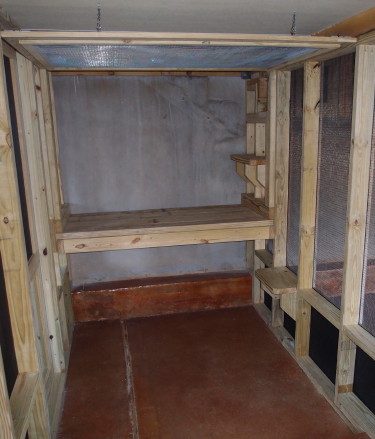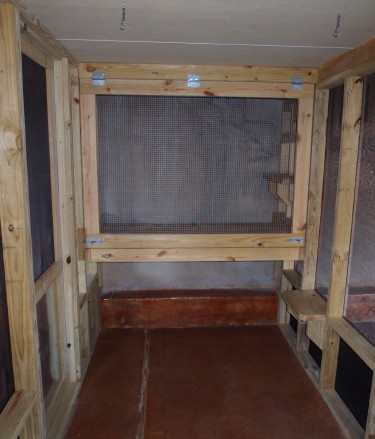 Outside the litter box section the enclosure continues around to the main attraction, a sunny room on the far corner. I removed a large diagonal beam and replaced it with shelves that provide a prime viewing area into the back yard.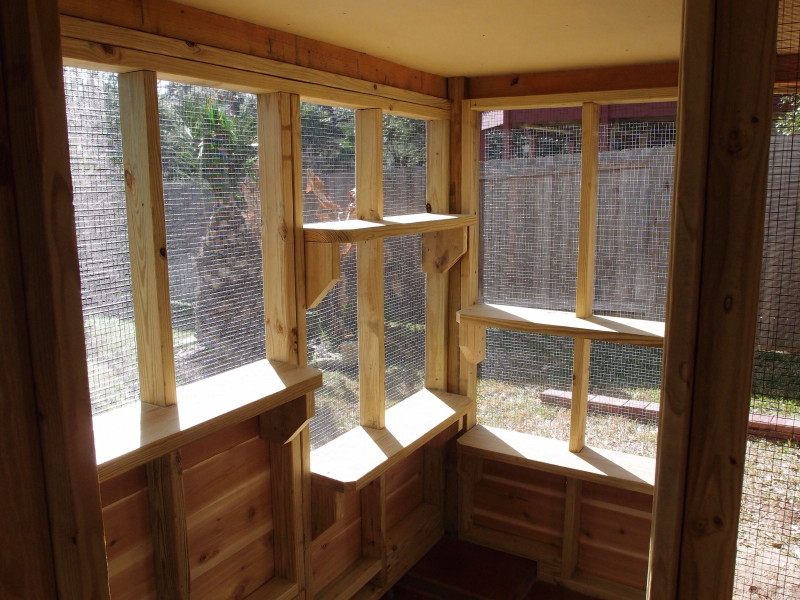 From the back yard you can see the kitties' new sunroom on the corner under the big room above.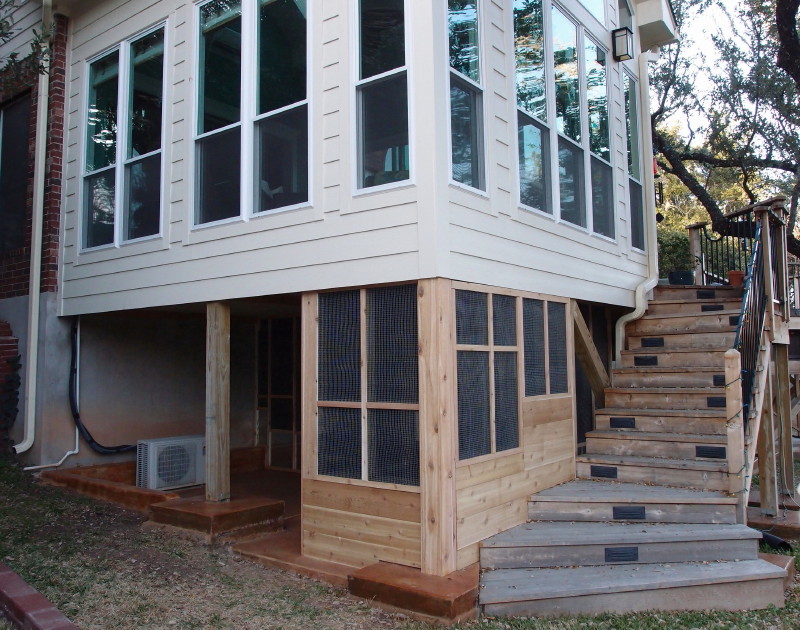 When you step around to the side you get a better sense of the size of the new space. A door provides easy access to come in and join the kitties and, of course, scoop the litter boxes. The litter box table area is directly to the left of the door, just inside the enclosure.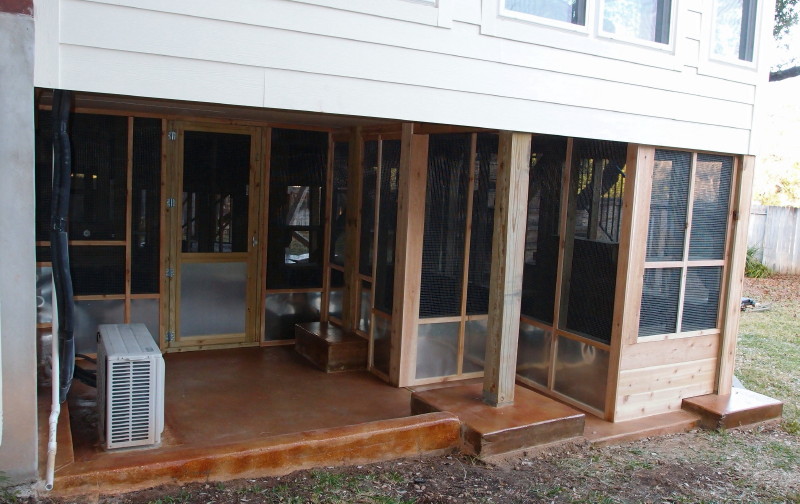 Of course, the ultimate test of any catio is how the kitties like it. Sascha and Indigo immediately claimed their new space and gave it a very enthusiastic two paws up ;o)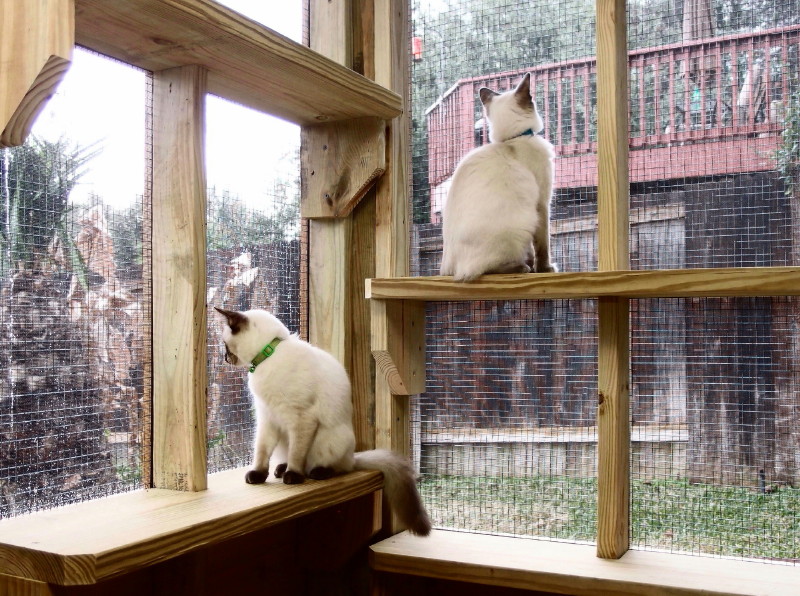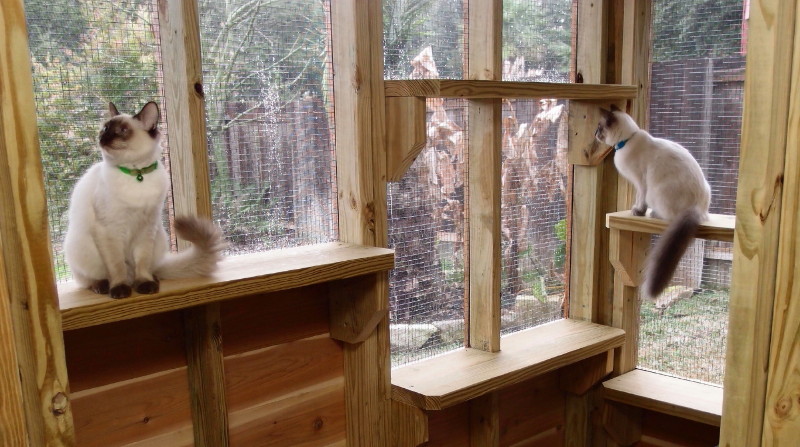 Go back to the
Photo
Gallery