The Long Porch Catio
A lot of houses have covered porches similar to this one. They provide shade and protection from rain, but for much of the year mosquitoes keep people from being able to use them as much as they would like. And certainly they don't safely confine cats...but that's where I come in.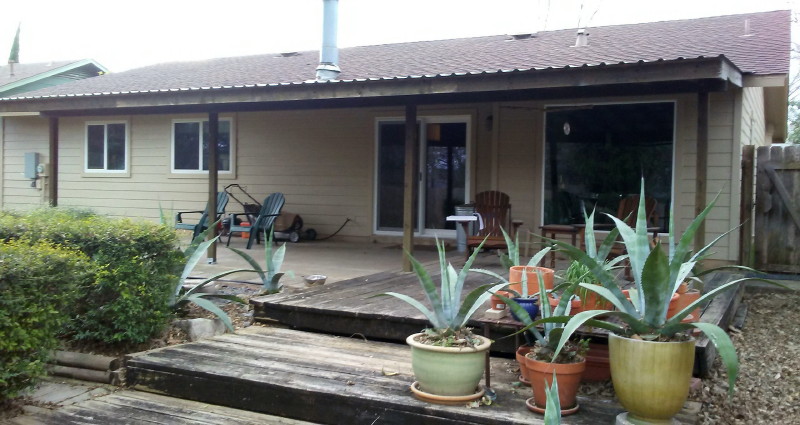 Big or small, there's almost always a way to turn a plain old covered porch into an enclosed oasis that both people and cats can enjoy together. It's a completely different experience sitting out on the porch surrounded by your cats instead of mosquitoes!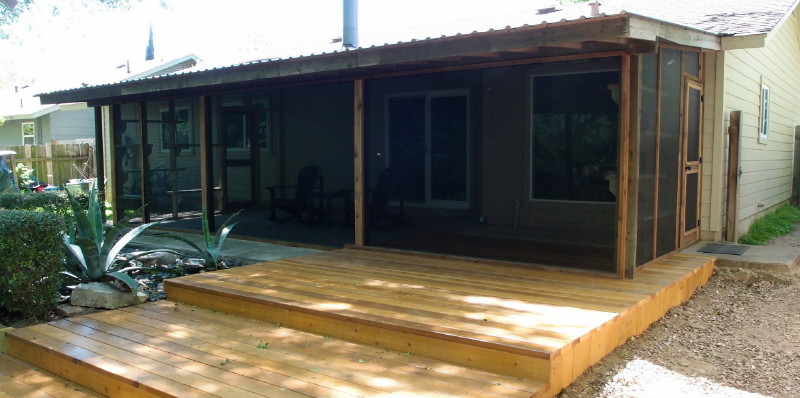 With a great big porch like this there was plenty of room for cat perches on both ends, and I screened the rest of it in big ceiling to floor screen panels that are almost invisible so that the view out into the back yard is unobstructed.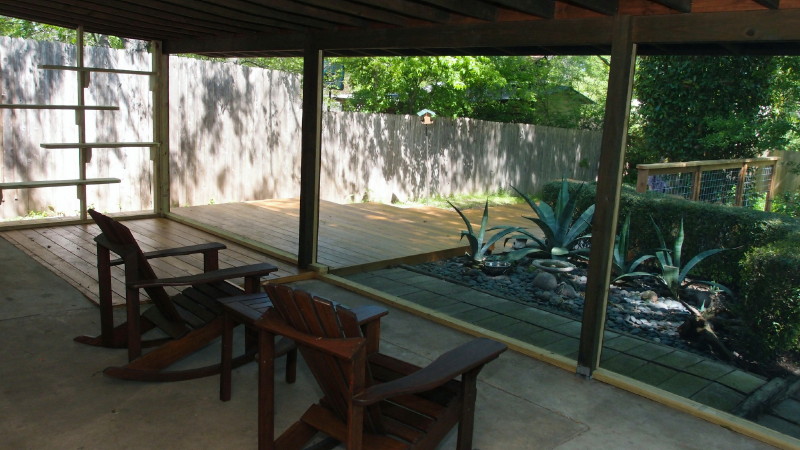 The special tough screen material that I use is impervious to cat claws, even if they climb it...but it's more fun for them to climb the perches!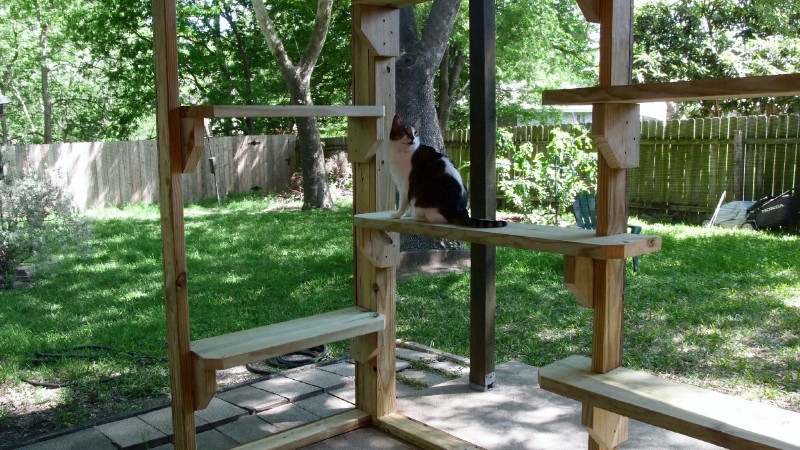 Go back to the
Photo
Gallery