The Screen Porch Catio
A lot of houses have a covered back porch of some sort. Shade is nice, and the roof keeps the rain off, but it doesn't keep cats in or mosquitoes out.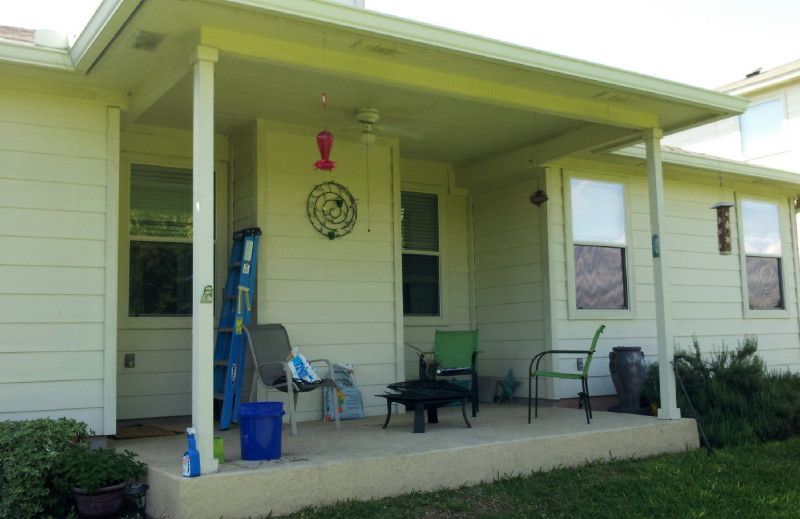 A little Cat Carpenter TLC can quickly turn your covered porch into a wonderful screen porch catio, free of insects, and pet-resistant TuffScreen makes it safe for your cats to enjoy any time.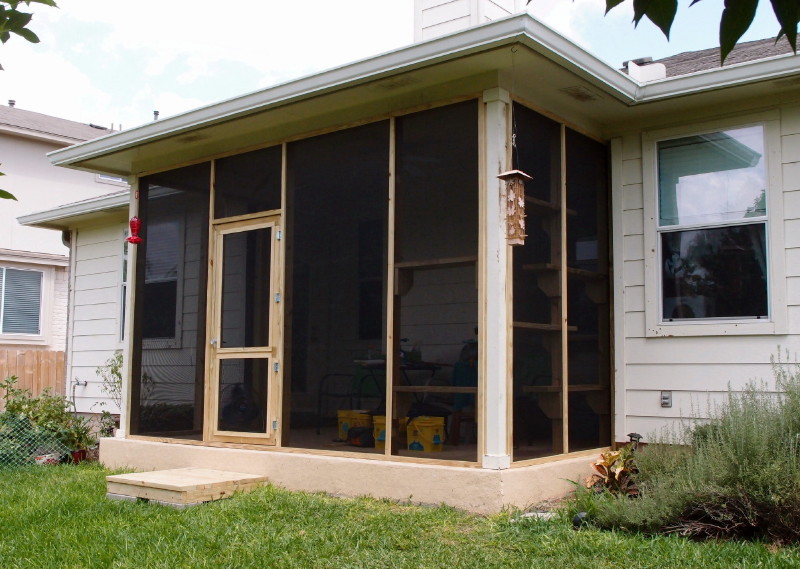 From the outside the screen material looks dark, but inside looking out it's almost invisible and lets you feel the breezes blowing through. I put plenty of shelves for cat perches on one corner, and screened the rest of the back wall in large panels to preserve the view into this nice back yard.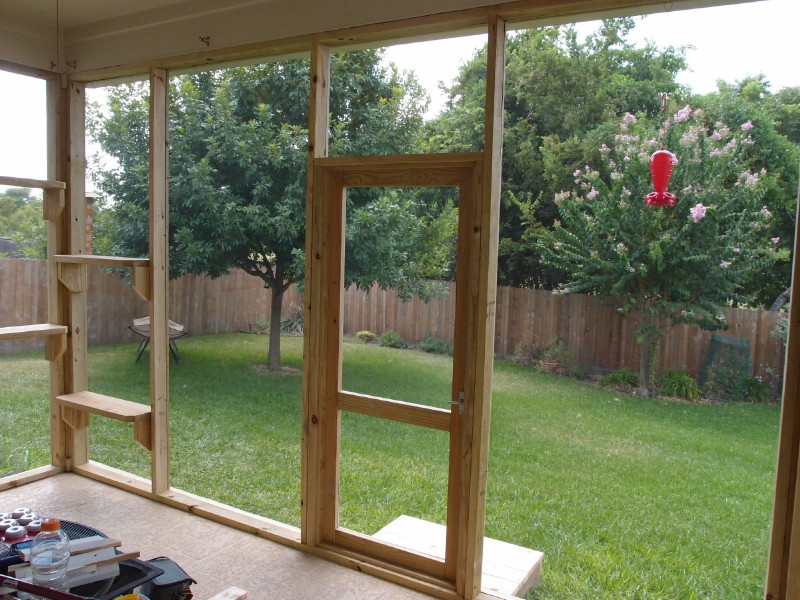 A cat door unit in the living room window provides easy access to the porch.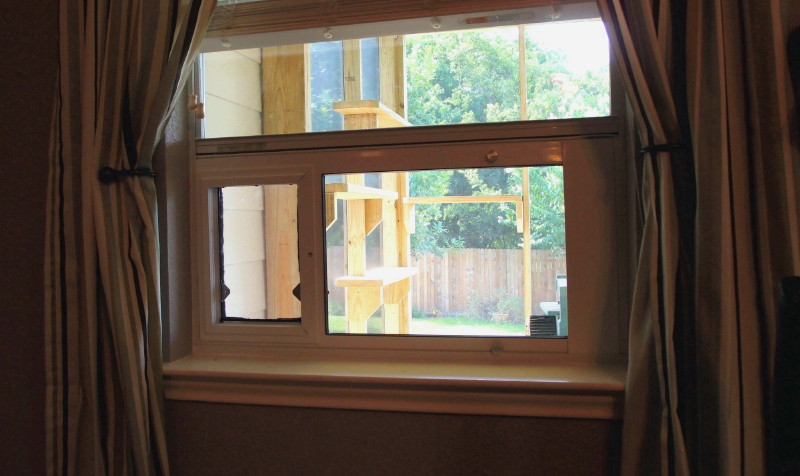 And most important of all....Oscar likes it!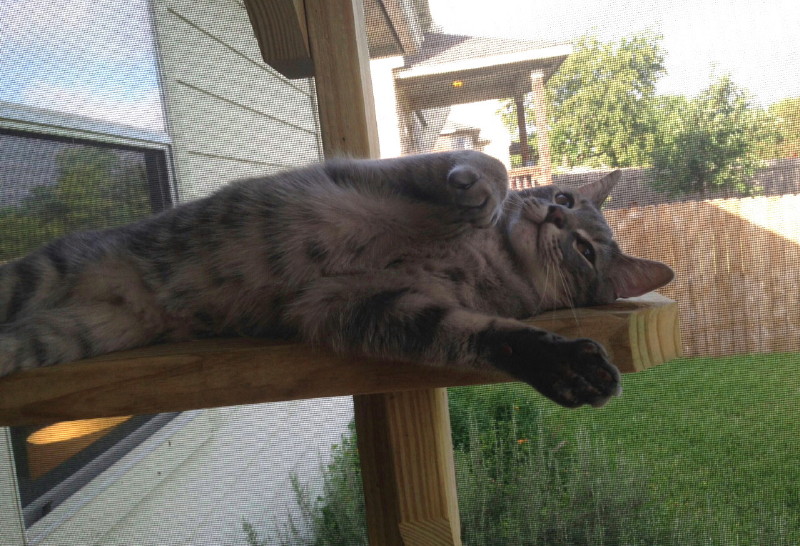 Go back to the
Photo
Gallery