The Very Big Skyway
This house already had a wonderful, huge screen room that the owners knew their cats would enjoy. But it was 18 feet from the house and there was no way for their cats to safely go out there without being carried...and they wanted to go out a lot! I've done enclosed walkways before, but not one this long, and over 7 feet off the ground. But when cats need a safe way to enjoy the outdoors, The Cat Carpenter can almost always find a way for them to do that.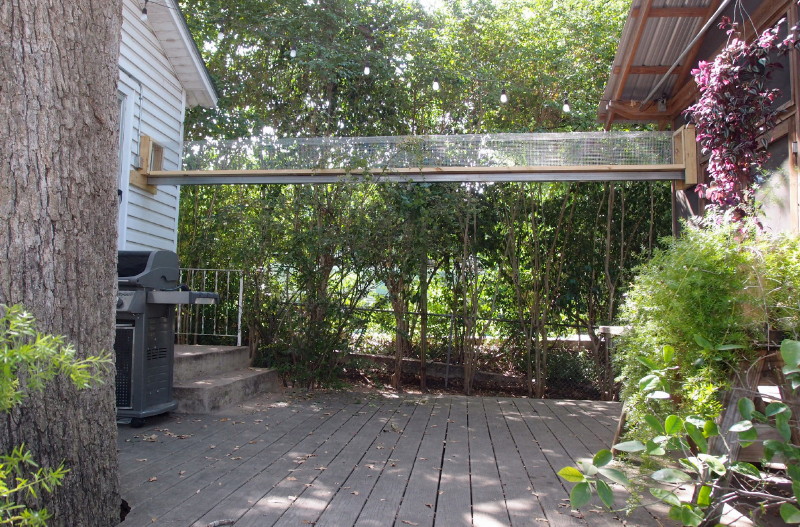 To make things even more interesting, the owner didn't want any support posts cluttering up the view and getting in the way. So this skyway is supported by a heavy steel beam...it was a bit of a challenge getting it lifted into place and fitted into each end, but the skyway certainly has a clean, sleek look.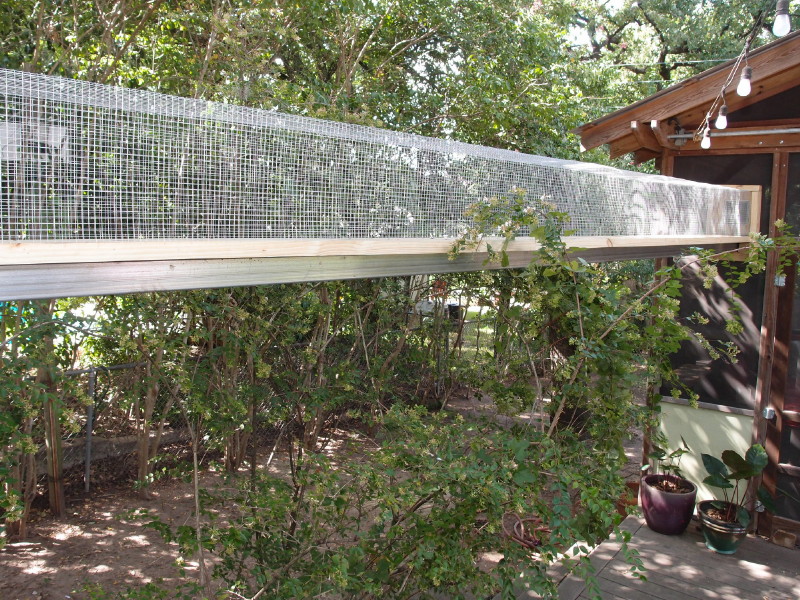 I added a cat door in the wall of the laundry room where the skyway connects to the house. And it just so happened that it came out right next to a shelf where the cats' beds sit looking out a big window at their new superhighway out to the screen porch.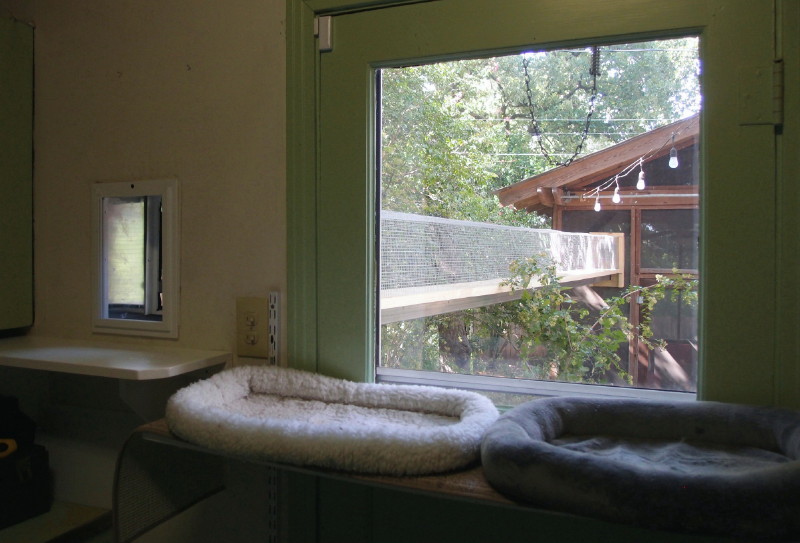 Now the cats can go out to the screen porch whenever they get the urge. But the skyway is big and up so high that it's like a catio itself - Cosmo can literally get a bird's eye view of the action!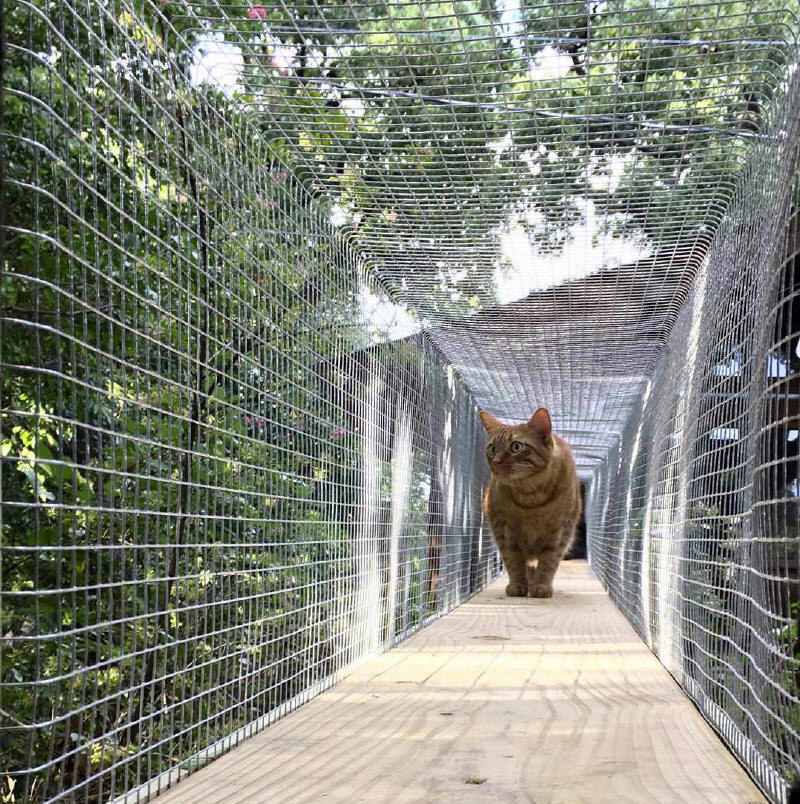 Go back to the
Photo
Gallery